Kahootz databases let you create and share simple lists or more complex tables of information.
This blog post will introduce some of their key functions that will allow you to collaborate more effectively.
Not created your own yet? You will wonder how you shared records and lists without them.
Easier access to vital information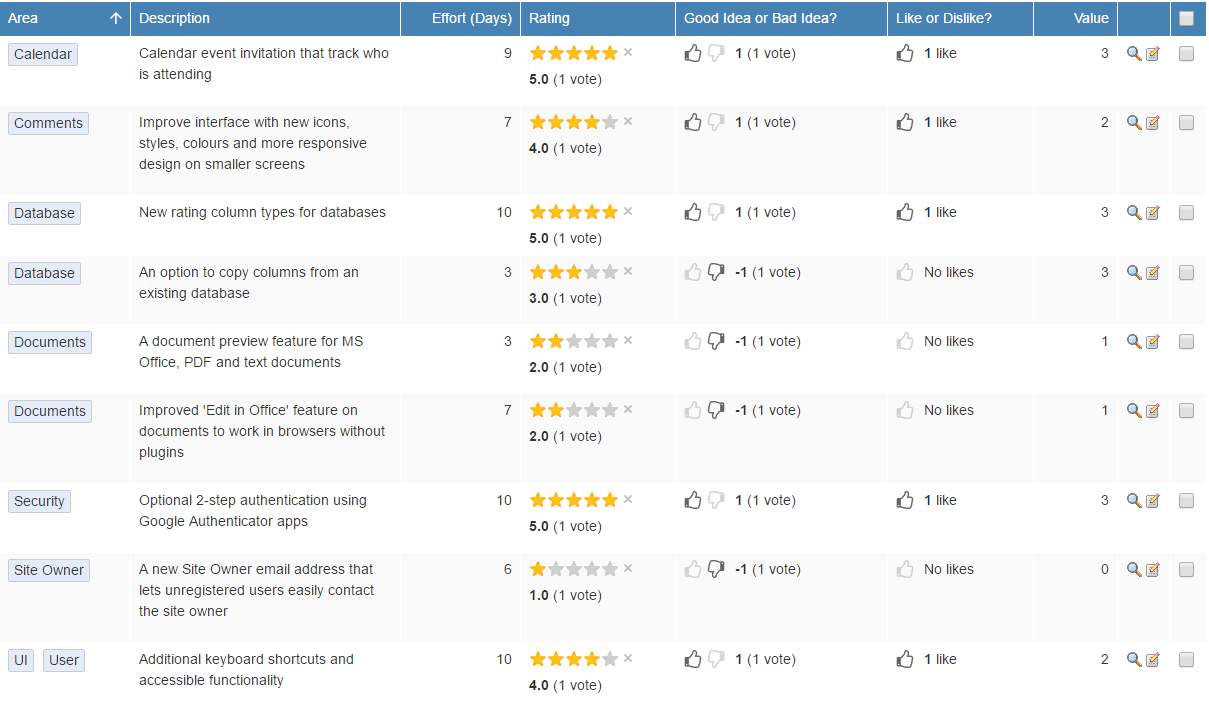 Important records often get hidden away in Microsoft Excel files and have to be locked and downloaded before they can be edited. This makes it difficult for you to keep track of changes, especially when multiple users have access.
Our flexible databases can be adapted to your specific use case, so your workspace members can capture, edit and report on data direct from their web browser, anytime, anywhere.
In brief, a Kahootz database supports:
An opportunity to manage your records better?
You don't have to spend lots of time creating your database – we have done the hard work for you! If you have permissions to create a database, you can take advantage of the sample templates we provide such as:
Issues Register
Log key issues, to whom they have been delegated and their outcome. Includes automatic 'traffic light' status reporting based on dates.
Lessons Learnt Log
Record lessons you and your team have learnt during the delivery of a project ensuring these lessons aren't forgotten. This database helps you record these as you go along.
SWOT
Record the outcome of "Strengths, Weaknesses, Opportunities and Threats" analysis.
Risk Register
Record risks to the successful completion of your project and how to deal with them. Includes an automatic 'RAG' rating traffic light based on Impact and Likelihood.
Organisation Contacts
Record the contact information of key individuals in external organisations.
Asset Manager
Record information about fixed assets and their current location, inspection, renewal and other contract dates.
Customer Relationship Manager
Record key contact information about clients and/or customers.
These are only our ideas – what records do you need to capture, manage and report on? Start a free, no obligation trial of Kahootz and begin to create databases to store your data securely.