Enterprise Collaboration
Transform your business. Work without boundaries
With secure cloud collaboration, Kahootz enables corporations to break down silos and work effectively across departments, geographies and time zones, 24/7.
Your digital workplace – productivity on the move
Modern, smart working demands flexibility and business agility. Accessed over a secure Internet connection, Kahootz online workspaces allow team members to share information, converse and work together safely from the office, home or a mobile device.
To the Enterprise and beyond!
Things happen quicker when people collaborate. And, in a fast-moving and competitive world, no business can afford to work in isolation. So Kahootz enterprise collaboration makes it easy for your staff to work better together, with external parties using supplier data rooms, partner extranets and client portals.
A corporate IT solution without the baggage
As a cloud service, we take care of system security and resilience. So you can create a Kahootz collaboration site in minutes, with zero set-up fee. Our Enterprise Edition allows corporate branding and all the capabilities you need to administer a large-scale deployment.
Empower your staff to innovate
Discovering new reasons to collaborate empowers staff and creates new ways of thinking and working. And, once your people get into Kahootz and uncover the many powerful features provided, they'll start using them in innovative and unexpected ways — with great results for your business.
One enterprise collaboration platform, many uses
There are many reasons to collaborate, which is why we make it easy for you to configure Kahootz workspaces to support a wide range of business uses. Here are just a few of them.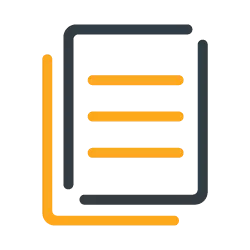 Stored safely in the cloud, Kahootz enables secure file sharing with others and provides a centralised single-source of truth for project and enterprise documentation.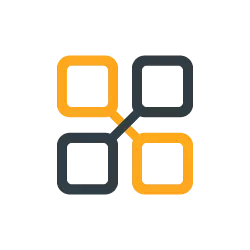 With Kahootz you can manage projects and programmes, assign and keep track of tasks, share diaries, maintain online risk and issue registers, and involve team members – wherever they are.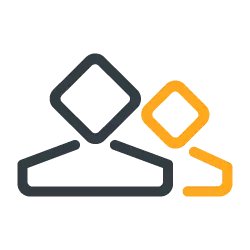 Engaged employees are more productive. Kahootz helps you build a digital workplace with flexible team arrangements that brings out the best in your workforce.
Enable people to work between meetings and securely manage, share and discuss reports, minutes, meeting dates, issues and key actions among committee and board members.
Working in consortiums or multi-disciplinary bid preparation teams is much easier when in you are in Kahootz with secure, invite-only, tender management and supplier deal rooms.
Business transformation is easier when your staff and stakeholders are on board. Kahootz will help you to crowd-source ideas, discuss issues and consult beyond the famous few.
Enterprise Collaboration FAQ
If you're looking to streamline your workflow and business processes, online document collaboration is the perfect starting point. These tools are being increasingly adopted by businesses to help them be more organised, increase productivity, and reduce costs for storage and information security.
These tools also help to foster teamwork and collaboration.
Efficiently track workflows
When you collaborate online, you can be certain that you're always working on the most up-to-date version of a document. Tracking changes and commenting on work is also much simpler, as everyone's contributions are all in one place. This can save a lot of time and hassle when working on projects as a team.
Simplify international collaboration
Online document collaboration is also particularly helpful for sharing documents among team members for organisations with work teams in different cities and time zones. By providing a central location for all files, documents, and other rich media, cloud-based document collaboration tools make it easy for team members to access information, regardless of their location, boosting international teams' productivity.
Encourage productivity and engagement
Document collaboration also provides a great environment to boost collaborative working. Since everyone can see the comments and edits that others are making on a document in real time, it leads to increased engagement.
What's more, collaborative documents can boost your team's creative productivity. By having a designated tool for communication and collaboration, you're providing a shared accessible space to be creative and brainstorm, without the physical limitations of planning on paper or the organisational limitations of sending locally-saved documents back and forth.
Streamline your editing process
Collaborative documents are a great way to streamline the review process. Rather than sending out multiple meeting requests, you can simply send an update to everyone involved in a project. Working with collaborative documents means that you can cut down on lengthy review meetings, as everyone will be aware of any last-minute edits.
Kahootz makes collaboration between meetings simple.
Our online collaboration platform provides your business with a secure online space where boards, committees and working parties can share, discuss and vote on issues, business practices, deliverables and more between and during meetings.
Using Kahootz collaborative workspaces as virtual meeting rooms can help progress tasks and allow for effective teamwork between meetings. With a Kahootz online workplace, you can compile all meeting documentation and key actions in one central place, with easy access to document versions and member comments. These workspaces provide you with a valuable knowledge base and an archive of member views and decisions, all in one convenient online platform for easy reference.
In addition to their convenience between meetings, Kahootz online workspaces are a valuable resource during meetings. They ensure that all members have access to the same information and can review and update online records of issues, risks, deliverables and more, making organisation and productivity much easier for you and your staff.
Adopting online workspaces can streamline your whole working process. It is one of the most convenient ways to facilitate collaborative working in your team and offers you and your team a wide range of benefits.
A good collaborative tool eliminates geographic and time zone barriers and enables meeting attendance from home, office or even while travelling. It also makes meetings more effective, creative and easier to set up and organise. It makes sharing documents and files within your team easy and almost instantaneous and means that arranging meetings and organising your team can be done with just a couple of clicks.
Eco-friendly working
Online workspaces are, in fact, one of the key ways that you can improve the sustainability of your business.
When compared with on-site servers, cloud computing reduces your energy consumption by up to 30% and significantly reduces your carbon footprint. Furthermore, since all or most of your documents are stored and distributed online when adopting an online workspace, your paper usage will be drastically minimised.
Additionally, the flexibility introduced with increased online working can help cut down your business' indirect emissions. Working from home, as well as having meetings with colleagues, clients, and partners online, all cut down the use of transportation vehicles and fuel consumption, reducing your business' overall emissions.
Improve your data security
Online workspaces are a safe place to store any type of data from various types of risk, including the destruction of the hard drive, software or theft of your computer.
Since everything is stored in the cloud, data can be accessed no matter what happens to your hardware.
At Kahootz, we have your security needs covered; we're trusted by government departments and enterprises alike to manage and store their data securely. We have earned the ISO 27001 certification, which is the international standard for information security. This service is regularly tested by security experts approved by the UK Government, and all our own staff have undergone BS7858 standard background checks, so you can rest assured that your data is in the safest possible hands.
Boost productivity and engagement
Working in groups makes employees more alert and engaged. Those who are in constant touch with other productive colleagues contribute more than isolated individuals who work remotely and boost each other's productivity.
The communication tools typically featured in online workspaces, such as video conferencing and private and group messaging, and networking websites, make it much easier to contact team members in real time, meaning that your team can have necessary discussions when needed and make decisions quicker.
Get the most out of your team; stay connected with an online collaborative space to boost your team's productivity.
Improve online efficiency
Using a unified online workspace also means that you can streamline your online activity and improve your team's efficiency.
If you and your team are used to using different single-purpose tools for different functions, you will likely end up with endless browser tabs open and far too many passwords to remember. With a single online workspace, you can declutter your browser, save time and energy switching between tools and make your work more efficient. It also means that you and your team require only one password to access all your business tools, which can help streamline teamworking operations and make life easier for you and your employees.
Online workspaces can also reduce time spent on administrative tasks. Emails occupy a larger portion of the workweek than many people realise; the average worker spends 28% of their workweek reading and answering emails and 19% of their time researching and gathering information. This amounts to almost half of the workweek being spent on administrative tasks. Introducing an online collaboration tool can help speed things up, freeing up your team's valuable time.
Allow for a more flexible work arrangement
An online workspace makes it possible for some, or even all, of your team to work from home.
Remote working has been shown to boost employee productivity and satisfaction significantly. Online workspaces make remote working simple; other than the virtual meeting rooms and document collaboration mentioned above, they also make it easy to keep in constant communication, no matter where your team members are.
Adopting a flexible work arrangement also means that your company is no longer restricted by time zones or geography. This allows for the seamless integration of staff with more relevant abilities. Taking a flexible or hybrid approach to your work arrangement using an online workspace means that companies can source talent from anywhere in the country or even anywhere in the world, allowing them to find the right person for the job more easily.
Having more remote employees can also save you and your business money on an in-person office; even if you are not going completely remote, they can allow you to downsize, saving you money on rent, cleaning services, bills, and other supplies. You may even be able to only be in the office a few days a week, saving your company money on bills and your team on travel costs.
The Kahootz online workspace provides the collaborative space that you and your team need to work together wherever you are. Our platform offers multiple features for you and your team to choose from, including file sharing, shared calendars, online surveys, discussion forums and much more.