Or for more information:
Email us
Need more information? Please get in touch.
Empower your staff to work anytime, anywhere with our cloud based intranet software
Kahootz can improve communication and collaboration within your organisation
One platform, one workplace, all connected
As a cloud based intranet platform, it's easy to bring your employees together using Kahootz  – whether they're in the office, at another company location, working from home or on the move.
It can be accessed from PCs, tablets or smartphones 24×7, whenever they're connected to the internet. No downloads are required.
By enabling people to work together, you'll quickly see your intranet platform evolve from a simple company noticeboard to a place where employees instinctively innovate.
Surveys, forums, and blogs are just some of the tools in Kahootz that can help you to do this. These can be easily set up within the software, with little consultancy or training required.
Don't just publish content, socialise it!
Company resources and documentation need to come alive and be used.
Kahootz provides the social collaboration tools that Millennials have come to expect as a way to create and promote content, communicate and involve connected friends and colleagues.
Have the right tools to promote co-working and innovation
In order for your intranet platform to grow and flourish, content needs to be created by everyone.
Kahootz gives your staff the tools to work together and innovate. They can collaborate on documents together at the same time and use online databases  to organise important company information, such as asset registers,  accident reporting, inventory management and much more.
Take your Intranet to the next level
Kahootz allows your company intranet software to evolve from somewhere corporate information is published, to a place where people also work together. Here are just a few ideas you might like to try: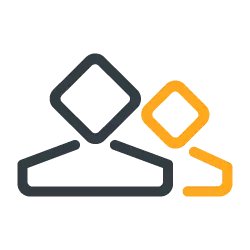 Engaged employees are more productive. Kahootz helps you build a digital workplace with flexible team arrangements that bring out the best in your workforce.
Enable working between meetings and securely manage, share and discuss reports, minutes, meeting dates, issues and key actions between committee and board members.
Encourage your staff to champion, or get involved with, less formal activities, such as arranging social events, charity fund-raising or running single-issue communities.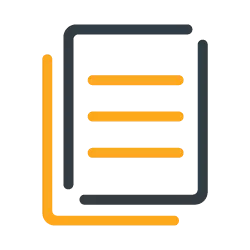 Stored safely in the cloud, Kahootz enables you to securely file-share with others, and gives you a centralised, single-source of truth for project and enterprise documentation.
With Kahootz it's easy to manage projects and programmes. You can assign and keep track of tasks, share diaries, maintain online risk, issue registers and involve team members – wherever they are.
Working in consortiums or multi-disciplinary bid preparation teams is much easier when in you are in Kahootz, with secure, invite-only, tender management and supplier deal rooms.
"Kahootz is a wonderful product for internal and external collaboration"
Eugene Statnikov
Knowledge Manager – The Society and College of Radiographers
Start your FREE 30-day trial.
---
Join hundreds of thousands of people across public sector organisations, enterprises and not-for-profits
who are using Kahootz to collaborate anytime, anywhere. No upfront commitment required.