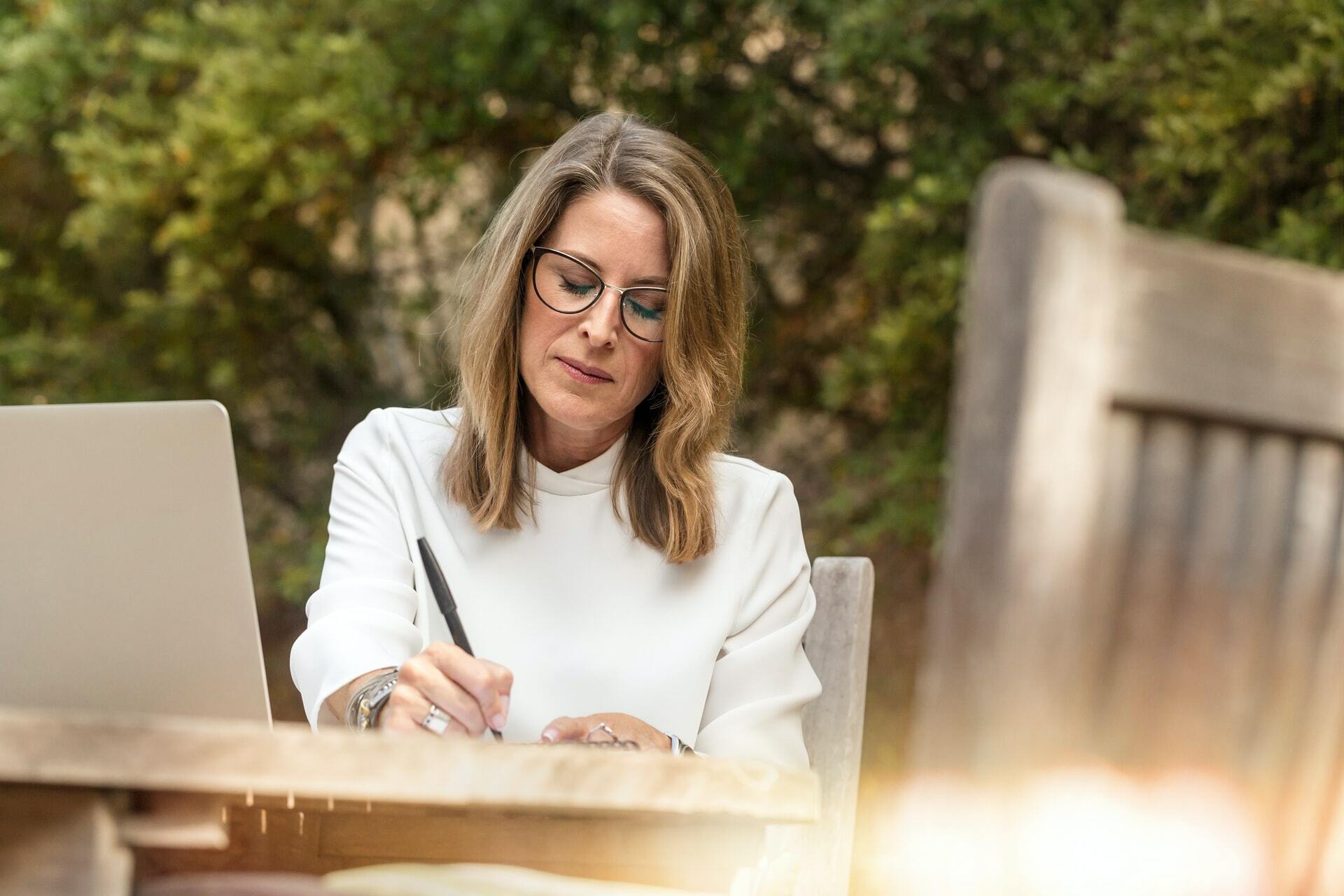 Client portals are quickly becoming the preferred method for customers and clients to interact with a business or organisation. 
Your chosen client portal is the electronic gateway linking you and your clients to the digital information you need, whenever you need it. It can act as a secure space for digital storage and as a workspace for file sharing and document editing, along with various other client portal use cases.
The perfect client portal software provides increased productivity, clear communication, better collaboration, and improved accessibility. It can be accessed 24/7 from any desktop computer, laptop, smartphone, or tablet, so everyone can stay connected, wherever they are. 
Client portals are being used more and more in the post-Covid19 pandemic world. With more people working from home across different geographies and time zones, businesses and individuals alike are switching to more intelligent and more innovative working methods.
It's essential to choose the client portal software that brings maximum benefit to yourself, your stakeholders, and your business or organisation, but how do you know what to look for? Here are five portal features that make the perfect client portal solution.
1. Customisable Dashboards
The dashboard is the central hub of activity in a client portal. It should capture and display the latest information and the most important content within your business or organisation. When this is done correctly, your clients and customers can quickly and easily navigate to the information they need the most. 
Kahootz' dashboards are fully customisable, drastically enhancing the client and customer experience. Your dashboards can be configured to a layout that's logical to your specific users, tailored with your company branding.
Team collaboration is more effective when users are stimulated, and their creativity is enhanced. Kahootz provides a wide variety of engaging elements you can add to your dashboards. These include icon buttons, carousels, task lists, images, and videos, allowing your users to interact with content in fresh and exciting ways. 
This customisation is made simple with Kahootz' easy-to-use, drag and drop dashboard builder. Just choose your layout and drag and drop the interactive features you want to use into the spaces you want them to appear. There are no restrictive templates, so your dashboards are always as visually pleasing as they are functional. 
2. Online Workspaces
In a June 2021 UK Government survey of working adults, most participants gave collaboration challenges as the most significant negative of working from home during the pandemic. Effective implementation and use of online workspaces can solve this problem.
Online workspaces are the virtual environments you create for communication and collaboration between your stakeholders, customers, and clients. They can be accessed via your customer portal and should offer a range of collaborative tools, self-service features, and communication channels in a safe and secure space. 
Kahootz online workspaces offer this and more. With as many or as few features to choose from and use, including file sharing, task lists, shared calendars, discussion forums, and online surveys, you can customise your workspaces to meet your business or organisation's needs.
Kahootz online workspaces are quick and easy to set up in just a few clicks. Workspaces can be set up and organised according to all kinds of factors, such as by department, access level, and more. Once your workspace is up and running, you can invite the customers, clients, and stakeholders that you need to interact with. 
Because we recognise that one user's needs will not be the same as another's, Kahootz workspaces are fully customisable to your particular requirements. Whether you're using Kahootz online workspaces for team and project collaboration, enterprise collaboration, document management, intranet, or extranet, you'll be able to create and tailor a workspace that's exciting to use and easy to navigate. 
3. Discussion Forums
Creating a vibrant online community within your customer portal is one of the best ways to engage your clients and customers, promoting discussion around a range of related topics and interests. 
Discussion forums allow users to have conversations via a series of posted messages. It's a place for your company clients and customers to interact with each other, discuss related topics, or seek out relevant information. They'll be able to ask and answer each other's questions, building a community knowledge base through two-way sharing while opening clear communication channels.
Kahootz facilitates this through the ability to create online group forums. They're an excellent place for your users to discuss, converse, and debate. Kahootz lets you create as many discussion forums as you need, relevant to any department or topic you choose. Your clients and customers can benefit from using online forums by being able to find the information they need to collaborate together quickly and easily.
You can encourage participation in these group forums via your customer portal dashboard. Just add a 'Recent Item' feature so that users visiting the dashboard can see the latest topics and discussions and be able to contribute to them accordingly. 
Sticky pins allow for maximum visibility of helpful or insightful points that are brought up during the discussion. Other users can be brought into the conversation using @mentions. They'll be notified of the mention, and they'll be able to choose if they want to subscribe to any further updates to that particular thread.
Kahootz makes it easy to use discussions forums to gather a consensus of opinion from your stakeholders. Quick polls allow for timely and straightforward responses instead of wasting time sending out mass emails or staring at the screen while you wait for user replies. 
4. Access Control
Controlling who can see the information stored in your online customer portal is crucial. Access control is a vital security feature that regulates who can view or use a given resource. When access rights are implemented effectively, it dramatically reduces the risk of your data being accessed unlawfully and without proper authorisation.
Kahootz customer portals give you controlled access at every level, with extensive yet easy-to-use controls. Each workspace you create is kept separate from each other, ensuring that workspaces, dashboards, folders and forums are only accessible by you and the people you're in Kahootz with. 
Kahootz gives you the authority to set up access control and security policy the way you want it. Passwords can be set to a minimum/maximum length, with control over complexity rules, re-use prevention, and regular forced changes. Two-stage authentication provides an extra barrier of defence and is easy to set up in just a few clicks. 
Access control can be applied to both internal team members and external stakeholders. When users are invited to join a workspace on your client portal, flexible permissions let you set team-based rules. Every file, folder, and feature can be locked from anyone who doesn't have the access rights that you set out.
5. Cloud Security
A 100% secure client portal is crucial for keeping data safe and information private. Cybersecurity is your client portal defence against attacks from cybercriminals looking for our accounts, data, and devices. A client portal with a strong defence should also prevent unauthorised access to any sensitive data stored on its servers. 
Kahootz delivers robust cybersecurity features that are used and trusted by UK Government bodies, including the Ministry of Defence and the Department of Health and Social Care. Kahootz is independently audited by specialists to the CHECK standard and certified to the internationally recognised ISO27001 standard.
Kahootz runs on the UK's most trusted servers with total end to end encryption. Using a secure HTTPS/SSL connection, your data is always safe and secure, wherever you and your clients log in from to your client portal. Data is backed up in near real-time, at regular intervals, and to independent servers, so data recovery is possible in almost any eventuality. 
Aside from keeping your data safe, Kahootz' cloud storage is built to withstand network, connectivity, power, and hardware problems. You'll always be able to access the information you need, whenever you need it, with our service agreement guaranteeing at least 99.95% uptime. 
Kahootz is a fully-managed service with regular maintenance, upgrades, and new feature releases that keep your customer portal security up-to-date at all times.
With customer portal features including fully customisable dashboards, secure online workspaces, interactive discussion forums, and tailored access controls, Kahootz really is the perfect client portal solution. Kahootz's features can be used and explored during a 30-day FREE TRIAL. Just fill out this contact form to get started today!