Our new integration with Microsoft Office 365, Microsoft's cloud-based subscription software-as-a-service, improves team collaboration by enabling multi-user, real-time, co-authoring of documents.
This upgrade in capability provides our clients with a seamless user experience between Kahootz and Microsoft cloud services.  Within Kahootz, users can access their Office 365 account to create and invite team members to join in on the co-authoring of Microsoft Word, Microsoft PowerPoint and Microsoft Excel files. All changes are saved automatically within a user's Kahootz online workspace where they can apply team-based access permissions, request comments and approvals, manage document versions and assign and track tasks.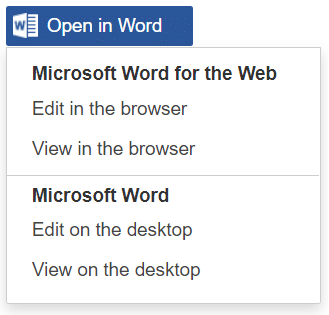 Through Kahootz, Microsoft's Office 365 rich set of editing and document review and co-authoring tools can be accessed from anywhere and, with no plugins or downloads required, users can access this capability from a wider range of web connected devices, including PCs, tablets and smart phones.
Improved team collaboration for home workers
One of the major benefits of this integration includes being able to collaborate more seamlessly. Having access to Kahootz and Microsoft cloud-based productivity tools enables team members to work together better, wherever they happen to be located. Especially during the pandemic with so many people working from home; the integration with Microsoft Office 365 enables our users to be more effective when drafting and reviewing documents, eliminating the delays typically encountered through simple online file-sharing. 
Kahootz has built a reputation of being a trusted online collaborative working environment, and this is honoured with the new integration as both Kahootz and Office 365 are highly secure environments with robust security and operational controls in place to ensure your data is protected at all times. Access control still remains as an important feature to our collaboration platform as Kahootz enables managers and authorised team members to specify who has edit and view rights and is able to audit who has edited, reviewed or downloaded a document.
As cloud-based software-as-a-services, both Kahootz and Office 365 are automatically upgraded so there is no need to download software updates. You'll always be using the latest version to instantly benefit from new enhancements! Should your physical device crash, you can feel at ease knowing all your files are regularly backed-up and stored in the cloud by Kahootz, providing your organisation with improved business continuity, and confidence that your team is effectively working on the latest document versions at any given time.
With the end goal to make online collaboration easier, more secure and allow our users to have a platform where they can find a single-source of truth; our Microsoft Office 365 integration with Kahootz is the perfect solution to achieve this, using an office productivity suite that is already familiar to many of our users.